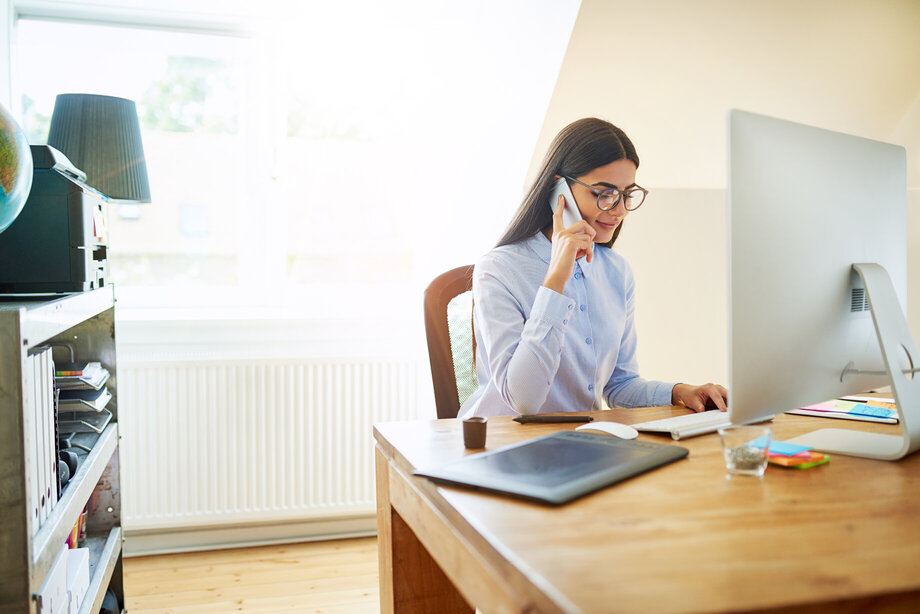 Best Small Business Phone Systems from a Customer Perspective
The best small business phone systems operate around the experience that your customers expect from your business. A large chunk of communication now occurs digitally – we no longer have to call in every time we need a service. That's why when customers do call in, they expect to hear a voice on the other end of the line. Your job is to make sure that their experience is perfect – and that often begins with the phrase "Thank you for calling, how can I help you?" But sometimes, your staff isn't available to take every call. In these situations, you need to rely on phone systems that are tailored to your unique small business experience. Do you have the best small business phone systems in place to manage these situations and turn calls into opportunities?
What Do You Need from the Best Small Business Phone Systems?
Imagine the next phone call that you plan to make to a small business – it might be a barber, an auto-body shop, or a dentist. You're looking for a service, and need to get it scheduled within a timeframe that best works for you. What are the things that you require from this call?
You want to be sure you've reached the right business at the right location.
You're looking to get directed to the right person the first time – without having to be rerouted.
You don't want to be redirected to a general voicemail.
You expect follow-up on your reason for calling.
What is the worst possible result that you can expect when calling for a service? You call a phone number, you are routed to a generic voicemail that doesn't detail anything about the company you've called, and you're not even sure that the person you intended will be reached. Our motto is that the best customer service is rarely noticed, but never forgotten. A phone call that ends like this doesn't leave you feeling like you've produced a result – you may even continue to call around and take your business elsewhere. How could this call have gone better?
Detailed Voicemail
Not every business is operating 24/7 – to play devil's advocate, let's imagine you just happened to call in after hours. Every business should be, at minimum, detailing their hours of operation and location in their voicemail. But you can go the next step. Rather than only leaving the option of a voicemail, phone trees can redirect a call to an operator who is available. It can also help ensure that customers are calling into the correct department. As a customer, you might not want the general mailbox, but the voicemail of someone who can specifically address your problem.
Auto Attendants
Some of your customers might not need to speak with someone on the other line – they may be simply looking for specific information about your business, like an address, hours of operation, or even basic scheduling. These calls don't require a live voice at the other end. An auto attendant, or a virtual receptionist, can help transfer calls to informational banks that can provide this information to customers. For those calling in to schedule an appointment or request more specific information, auto attendants can transfer calls to the correct department when a live receptionist is unavailable.
Call Recording
Business owners should strive to provide the best customer service possible. Call recording can ensure that teams are held accountable for their demeanor. If you're a small business owner, you likely expect the best customer service out of your team. You've also probably had negative experiences when calling into other small businesses when you've expected the best out of them. Call recording can play a crucial function in quality assurance. It keeps your staff operating at their best during every call. When issues arise, call recording serves as a great method of holding yourself accountable to your customers. You should expect the same service out of other businesses that you provide to your own customers.
The Best Small Business Phone Systems Supplement Customer Experience
When a customer needs you, automated messaging can't replace a live receptionist. However, auto attendants can help direct calls to where they need to go, shortening the amount of time customers spend on the phone with your business and increasing their overall satisfaction. What makes SimpleVoIP the best provider in small business phone systems? We understand how your company operates, and have built VoIP phones for retail, restaurants, and small businesses that are designed around your customer's experience.
Contact us today
for more information about our offerings.