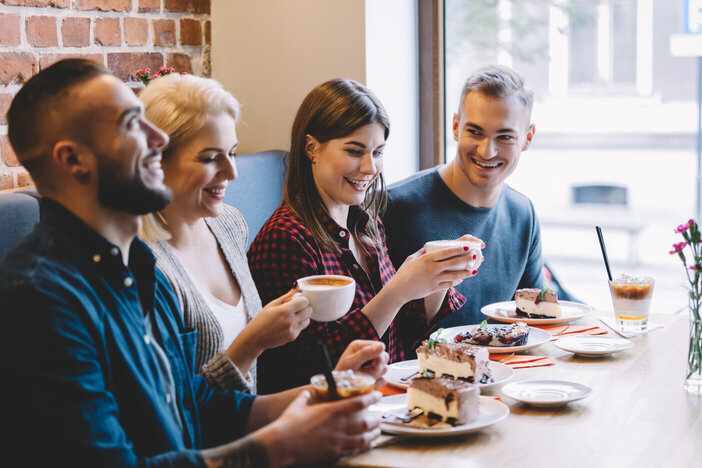 Post-COVID Dining? The Best Restaurant Phone System Feeds Everyone
As vaccines are distributed widely across the country, gathering restrictions have been relaxed; you need the best restaurant phone system to manage larger crowds in your restaurant. For many restaurants, relaxed COVID-19 restrictions can't come any sooner. With so many relying on takeout through third-party delivery systems, restaurants have struggled to meet their bottom line. In-person dining allows your bottom line to relax take-out orders and focus on the customers at-hand. For restaurants that serve drinks, it also keeps tips higher for staff, keeping your workforce more content with lower turnover. Yet many still aren't quite ready to make the dive back to eating at your restaurant. It could be months before they feel confident enough to stroll back into your restaurant. As we enter the age of post-covid dining, VoIP for restaurants can help you navigate two distinct customer groups: those eating in, and those who still want to order out. This is a pivotal moment for your business – do you have the best restaurant phone system to manage every kind of customer?
The Best Restaurant Phone System for the Post-COVID Era Serves All Kinds of Diners
The best VoIP for restaurants offers a phone system that caters to every kind of diner you can imagine. Consider what your business might look like in the coming months. Summer can often be the busiest time of the year for restaurants, and with people having spent over a year indoors, diners will be extremely enthusiastic to come to your restaurant. Other diners are likely to still gather in groups, but in the comfort of their own homes where they can control who visits and how many people are around them. While it has yet to be seen, you can expect more in-person dining with a comparable volume of takeout to what you have seen in the past. Your kitchen staff needs to have the flexibility to handle two sources of orders, and complete them in a timely manner. VoIP for restaurants must handle these orders gracefully to ensure that each is completed without incident.
Dine-In Features You Need in a Phone System for Restaurants
With a large influx of customers expected to visit restaurants this summer, odds are that you'll need to start booking reservations in advance. Depending on the size of your restaurant, you may have an entire team dedicated to this task, although reallocating staff may have made the size of this team much smaller. Alternatively, you may not have a dedicated reservations line at all. This summer, you should expect a larger number of calls to be handled regarding reservations. There's no better way to do this than using auto-attendant features.
An auto-attendant
functions like a virtual secretary – more importantly, it can help direct calls where they need to go, so that your phone lines aren't busy as customers call in. Orders can be redirected to the kitchen, and reservations can go to the front of house. Auto-attendants can also give directions to customers, and list off menu-items. It can even text directions to customers so they don't get lost on the way to eat that they can immediately insert into a map-based application.
Take-Out Features in the Best Restaurant Phone System
Take-out has been the lifeline for many restaurants during the COVID-19 pandemic. Just because customers will be able to go to your restaurant doesn't mean that you can start ignoring pickup and delivery. Customer expectations for this type of order will remain high – your phone system needs to be able to match the same quality of service, even as things get busier in your restaurant. There's no better place to start than restaurant VoIP phones. While our phones are designed for a variety of business types, functions like SMS curb pickup make this easier than ever. Workers can communicate virtually through pre-populated text fields, giving delivery drivers and customers picking up their food all of the information they need. They don't even need to exit their car to speak with your team.
Flexible Phone Systems for Flexible Restaurants: The SimpleVoIP Difference
As customers return to restaurants, their needs will change dramatically from the past year. Ultimately, your objective remains the same: meeting the bottom line, and keeping customer satisfaction high. At SimpleVoIP, we have a motto – the best customer service is rarely noticed, but never forgotten. A restaurant phone system needs to ensure that all customer needs are exceeded on every call, with no excuses.
Contact us today
to learn more about our phone systems for restaurants.